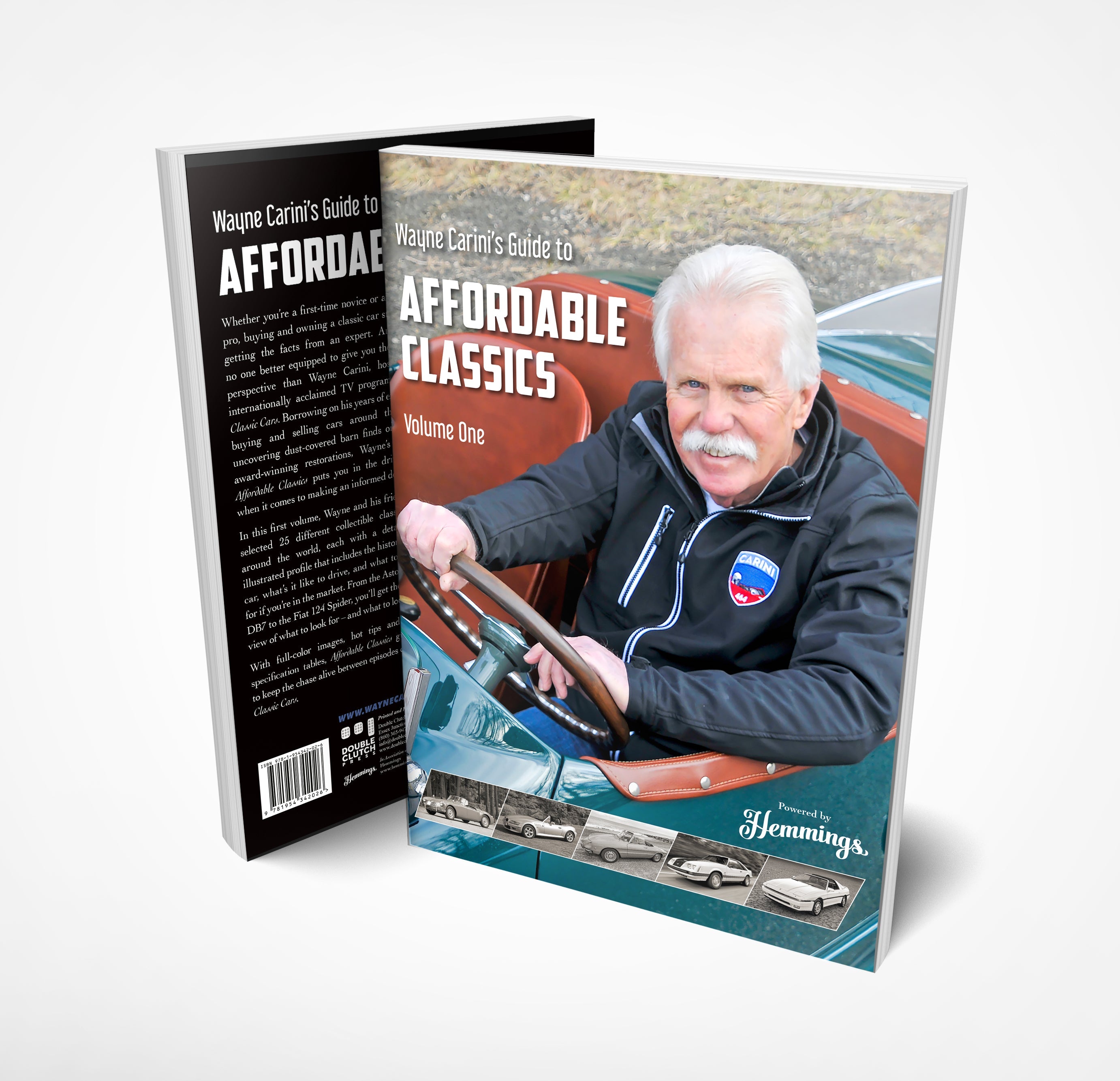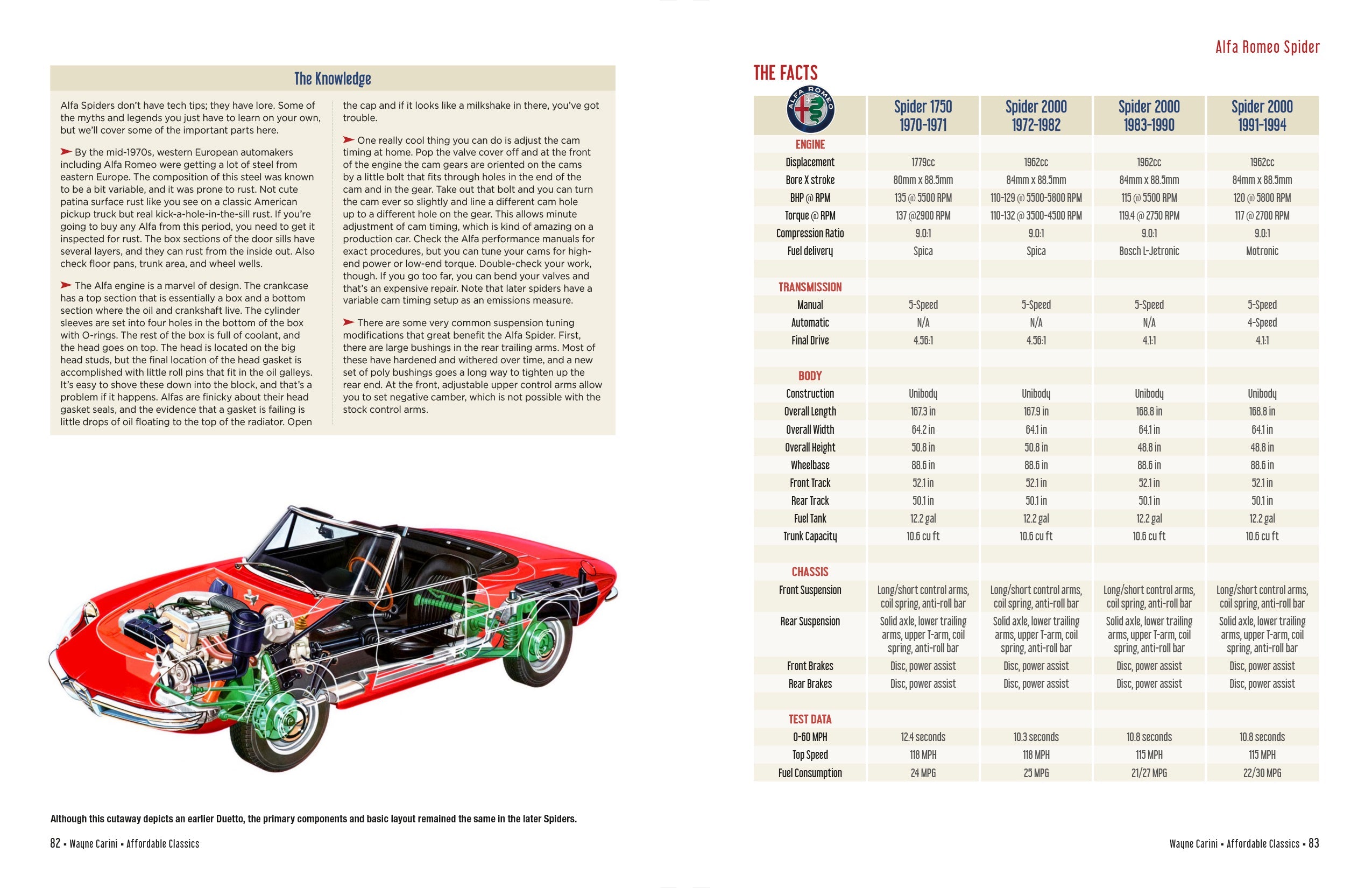 Wayne Carini's Guide to Affordable Classics Book (Signed Copy)
NOW ON SALE

FREE STANDARD SHIPPING IN USA!

Whether you're a first-time novice or a seasoned pro, buying and owning a classic car starts with getting the facts from an expert. And there's no one better equipped to give you the insider's perspective than Wayne Carini, host of the internationally acclaimed TV program, Chasing Classic Cars. Borrowing on his years of experience buying and selling cars around the world, uncovering dust-covered barn finds or crafting award-winning restorations, Wayne's Guide to Affordable Classics puts you in the driver's seat when it comes to making an informed decision.

In this first volume, Wayne and his friends have selected 25 different collectible classics from around the world, each with a detailed and illustrated profile that includes the history of each car, what's it like to drive, and what to look out for if you're in the market. From the Aston Martin DB7 to the Fiat 124 Spider, you'll get the insider's view of what to look for – and what to look out for. With full-color images, hot tips and detailed specification tables, Affordable Classics guarantees to keep the chase alive between episodes of Chasing Classic Cars.
Wayne will sign your copy and donate the the fee to Autism Families of Connecticut.  Please note that adding a custom inscription will add extra processing time of your order due to Wayne's busy schedule. Be sure to fill out the additional inscription info if you want a custom message.

Looking for the regular version? Look HERE
Published in cooperation with Double Clutch Press and Hemmings.
This first volume covers: Alfa Romeo Spider, Aston Martin DB7, Audi Coupe and Quattro, Austin-Healey 100-Six, 3000, BMW 1600, BMW 2002,BMW Z3, Chevrolet 3rd Gen Camaro, Corvette C4, Datsun 240/260/280Z/280ZX, Ferrari 348/F355/360/F430, Fiat 124 Sport Spider, Ford Mustang (Fox Body), Honda S2000, International Scout, Mazda RX-7, Mercedes-Benz 230/250/280 SL, MG MGA/MGB/MGC, Nissan 300ZX, Pontiac Fiero, Porsche 944, Toyota Supra, Triumph TR6, Volkswagen Karmann Ghia