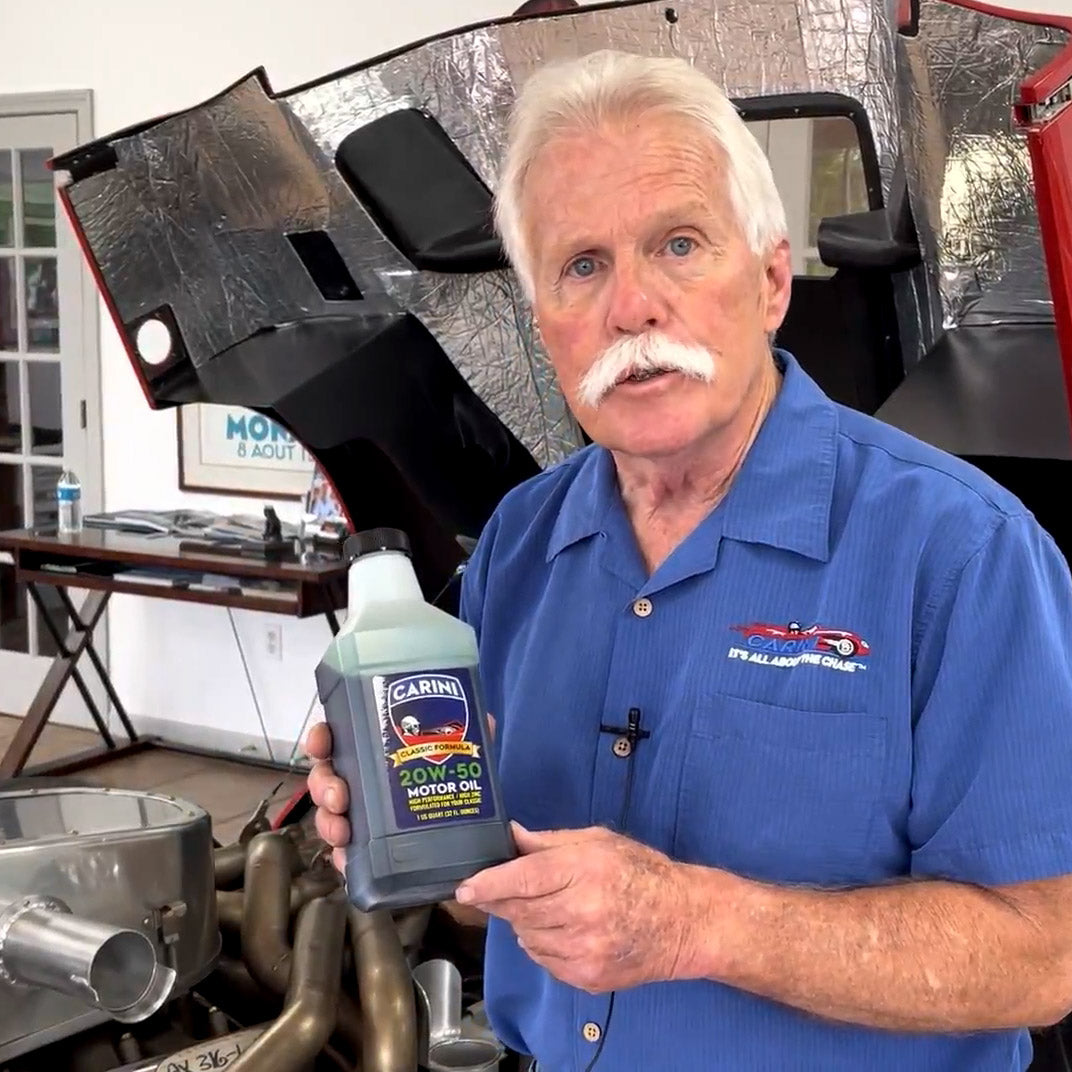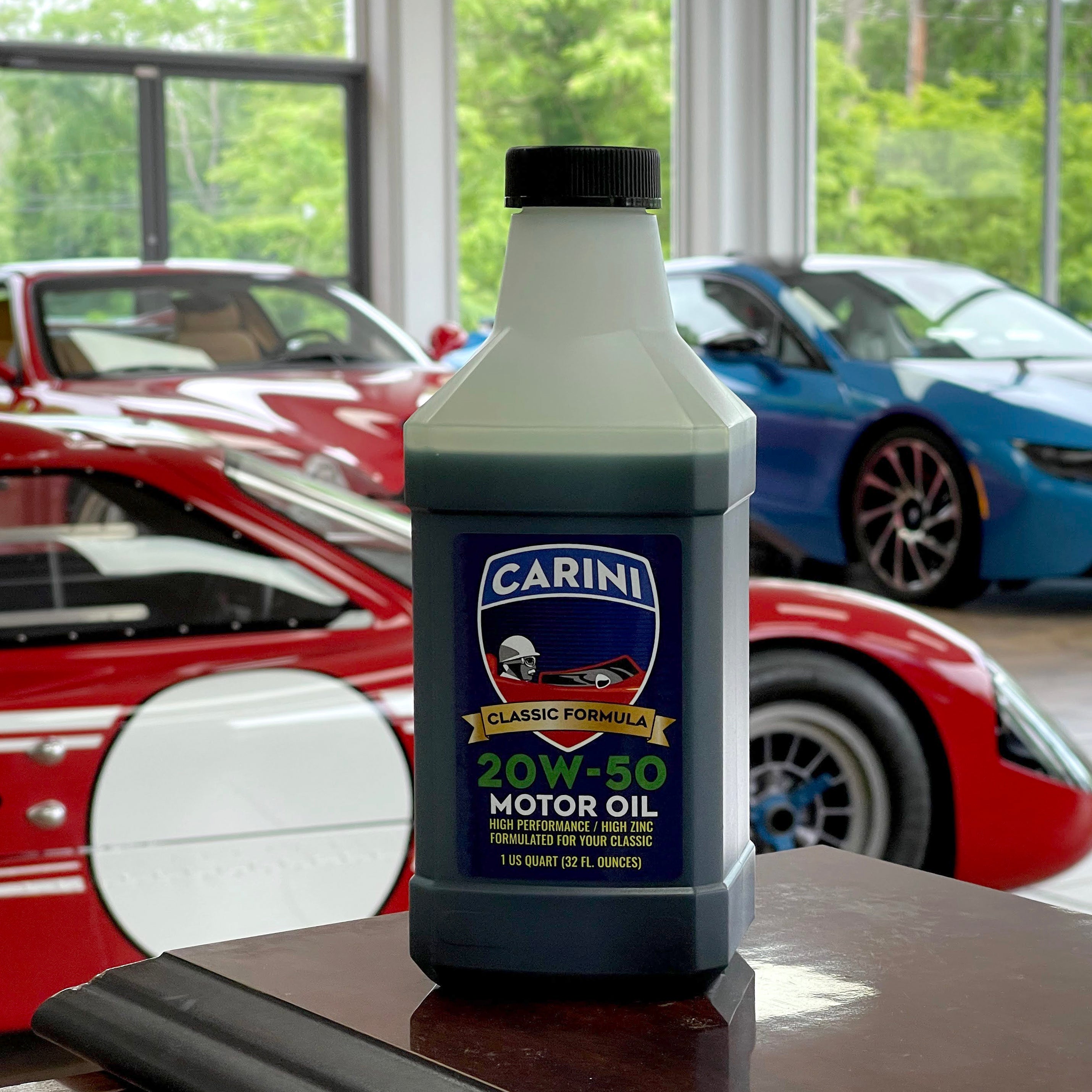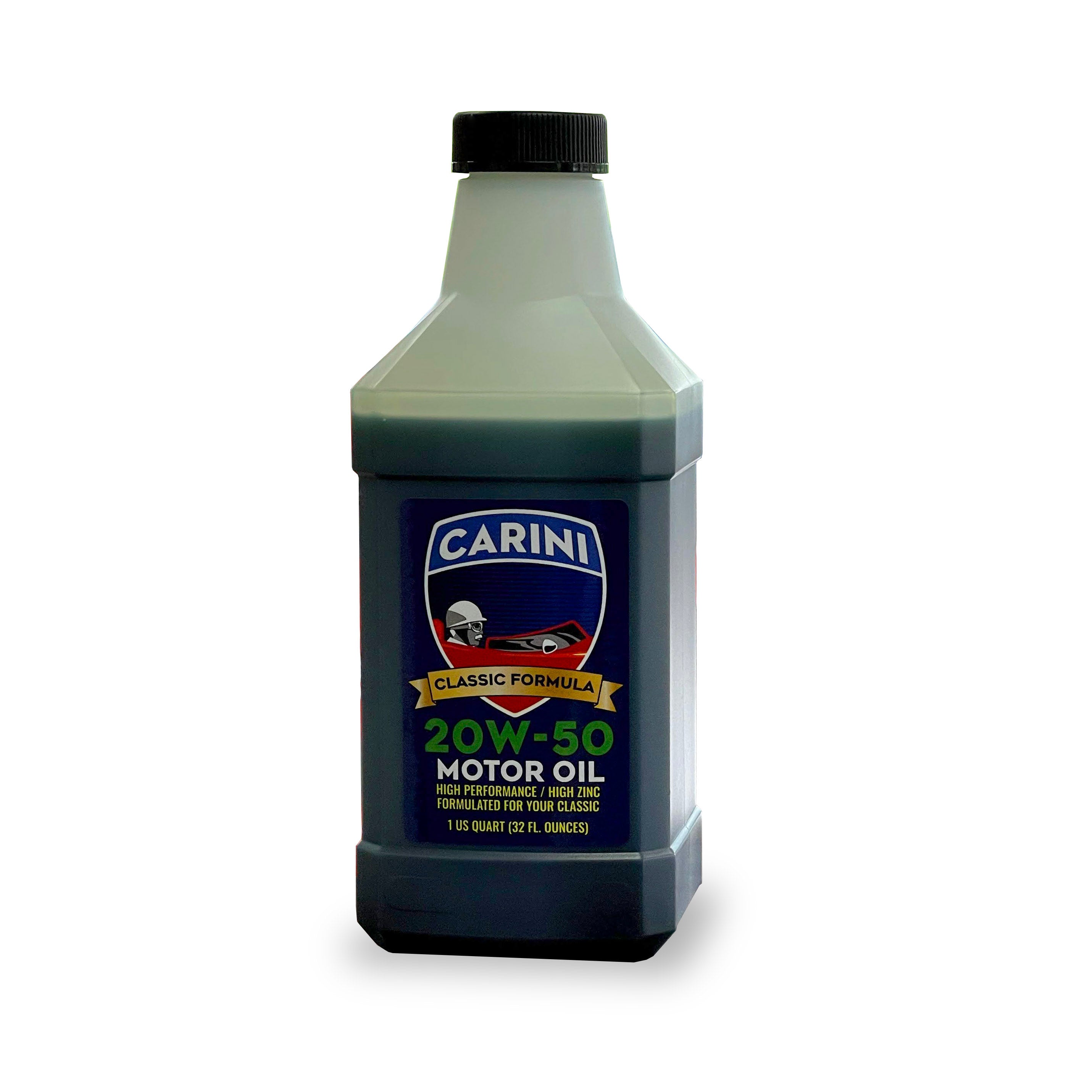 Carini Classic Formula Motor Oil 20W50, Six Pack
I know how important it is to choose the right motor oil and that's why I created one with a unique blend of ingredients to reduce wear on valvetrain components, camshaft lobes, bearing surfaces and other vital engine parts in older engines. Carini Classic Motor Oil relies on a special formula with higher amounts of ZINC and PHOSPHORUS to protect and extend the life of your classic's engine, while powerful detergents fight harmful sludge to keep it cleaner between oil changes. Like you, I want what's best for my classic and this specially formulated motor oil does the job. It's the right motor oil for your classic car and the only one good enough to put my name on.
Includes 6 Quarts if 20W50 Motor Oil.

WARNING  This oil is not suitable for use in aircraft or two-stroke gasoline engines. Never use this oil in vehicles equipped with catalytic converters.